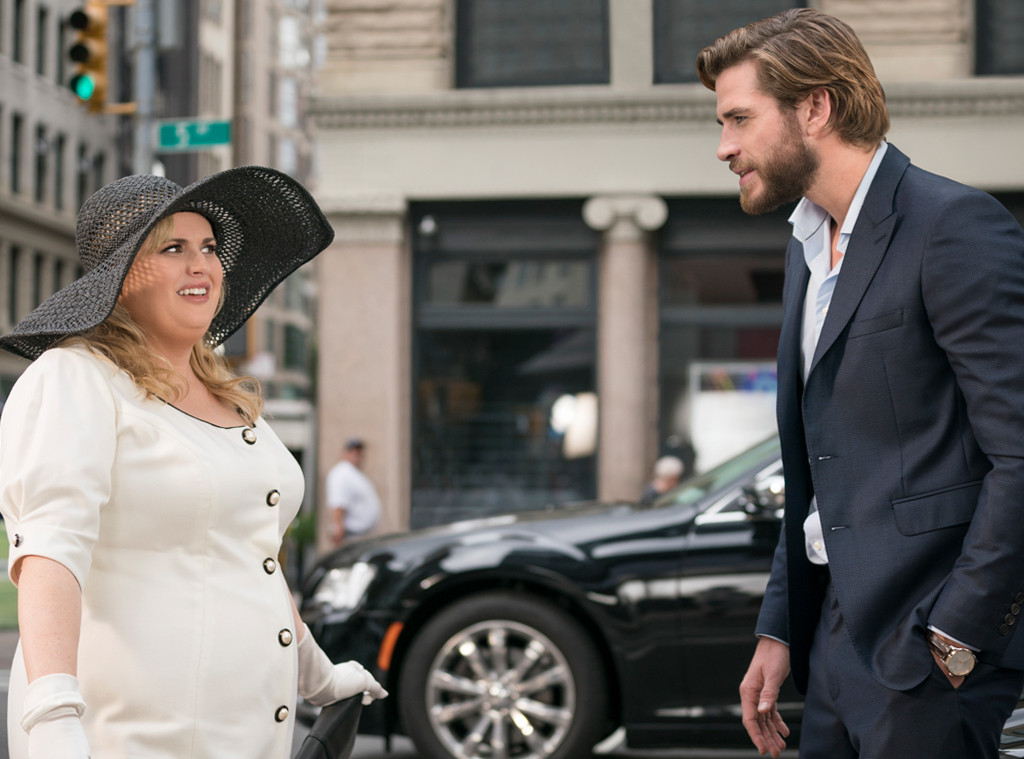 Michael Parmelee/Warner Bros.
February is the month of love, groundhogs and continuous cold weather, but that's not all. With a new month comes new movies hitting theaters which is very exciting.

Whether you're a fan of romantic comedies or love horror films, February is bringing something for everyone to see at the movies and we have a feeling you'll find more than one flick to watch in theaters.

The month kicks off with action thriller Miss Bala starring Jane the Virgin's Gina Rodriguez and comedy/love story, Then Came You starring Nina Dobrev, Maisie Williams and Asa Butterfield.

There are also films for the kids with the newest toy film, The LEGO Movie 2: The Second Part and How to Train Your Dragon: The Hidden World, the third movie in the dragon-fueled franchise.

Of course love is in high supply as well thanks to Isn't Romantic which hits theaters the day before Valentine's Day, which sounds like the perfect date-night movie to us!
If you're more of a thriller fan then this month is all about you. There are three horror/thriller films that could interest you including Velvet Buzzsaw from Netflix, The Prodigy and Happy Death Day 2U.

To see all of the movies coming to theaters in February, check out the trailers below.

Make sure to cast your vote for the movie you plan on seeing in theaters as soon as it gets released!
Miss Bala: Feb. 1
Rodriguez brings the heat, action and thrills in Miss Bala, an intense story about an American named Gloria (Rodriguez) who is drawn into a dangerous world of cross-border crime. Following the kidnapping of her friend at a club she is forced to help Mexican drug bosses commit crimes, but is later discovered and must help the U.S. take them down. The whole time she has own plan to finish it all and it's not going to be pretty.
Velvet Buzzsaw: Feb. 1
Netflix is no stranger to creating thrilling series and films and Velvet Buzzsaw is no different. Starring Jake Gyllenhaal, this thriller shows what happens after a series of paintings by an unknown artist start coming to life and getting revenge on people who have allowed their greed to get in the way of art. It's scary and haunting all at once.
Then Came You: Feb. 1
Calvin (Butterfield), a hypochondriac, is forced to face his fears after meeting Skye (Williams), a girl who actually has a terminal illness and is dying. As he helps her cross off items on her to-die list (AKA a bucket list) he starts to fall for her and realize that he has a lot to live for himself.
The Prodigy: Feb. 8
If you're yearning for a movie that'll give you chills then this is for you. The Prodigy stars Taylor Schilling as Sarah, a mom who must decide what to do once her son Miles starts to exhibit terrifying and evil actions and thoughts. Does she protect him at all costs or save herself?
What Men Want: Feb. 8
Taraji P. Henson's Ali Davis can suddenly hear men's thoughts after drinking tea from a psychic and hitting her head at a club. Instead of seeing it as a burden she decides to use it to her advantage to finally get the recognition she deserves in the world of sports agents.
The LEGO Movie 2: The Second Part: Feb. 8
Five years after everything was awesome, the LEGO citizens have a new foe and only one man can save them…Emmet (Chris Pratt). After Lucy (Elizabeth Banks) is taken by a LEGO DUPLO invader to outer space, Emmett sets out to save her and fix everything around him that is being wrecked faster than the citizens can rebuild. Oh, and he meets a new character Rex Dangervest (voiced by Pratt) who understands space and dinosaurs and is very manly.
Cold Pursuit: Feb. 8
Nels Coxman (Liam Neeson) might've been a normal snowplow driver but when his son is killed by drug dealers he quickly changes his mission in life in order to seek revenge. He becomes a cold hard killer and will stop at nothing to make the men who killed his boy pay.
Isn't It Romantic: Feb. 13
Natalie (Rebel Wilson) doesn't believe in love or love stories, but after she hits her head escaping a subway robber she wakes up inside a romantic comedy…and it's PG-13! Will she find love with Aussie hottie Blake (Liam Hemsworth) or will she still hate rom-coms and all the mushy gushy feelings they give you? We have a feeling it's the first one.
Happy Death Day 2U: Feb. 13
Death is back and it's coming for Tree (Jessica Rothe)! This film takes place two years after the events of the original film when Tree re-enters the time loop to figure out why it originally happened to her. Plus, this time she must save other college students in order to not die forever.
How to Train Your Dragon: The Hidden World: Feb. 22
The third installment in the How to Train Your Dragon franchise promises even more dragons, danger and drama. As Hiccup continues to rule the village as chief, Toothless finds love with an untamed dragon. Meanwhile, a new foe threatens everything they know as the bad guys plans to take all of the dragons and destroy their village once they're gone.
Vote now for the February release that looks the best to you.