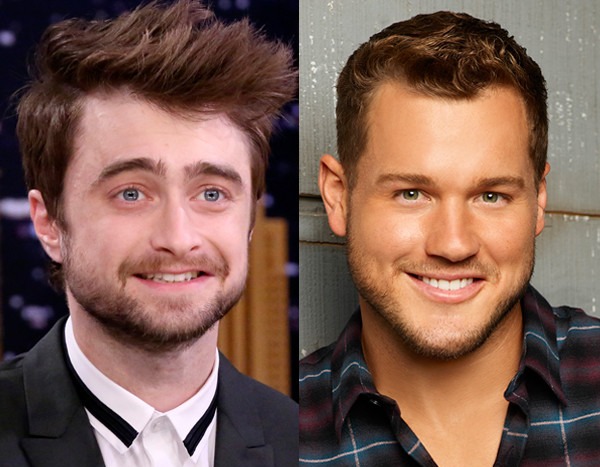 It sounds like it's time for Harry Potter to meet Colton Underwood

During an appearance on Good Morning America Friday, Daniel Radcliffewas asked by a fan what his current pop culture obsession is.

Unashamedly, the star replied, "The Bachelor I'm doing a lot of."

That's right, folks—even everyone's favorite childhood wizard tunes in to see the latest drama between the current Bachelor, Underwood, and his bevy of ladies.

"I say this to people and they seem surprised," Radcliffe added. "I would also like to say I used to be like one of those guys who was like, 'Yeah, my girlfriends makes me watch it.' It's not—I'm making the choice. It's me week after week."

Clearly, he's a fan and he's proud of it.
"I'm very obsessed particularly with this season," the Beast of Burden star added. "Also, he seems like a nice person this season…they haven't all been."
The actor also acknowledged that he wasn't as friendly toward the show at first.

"I think I used to be like really annoying and snobby about it and then I actually started watching it and I'm like, 'Ahhh I like this. It's fine."

Radcliffe is in very famous company. Fellow stars like Dakota Fanning, John Mayer, Kaley Cuoco and Lea Michele have all admitted to being fans of the franchise.

"Just get me the helicopters, get me the girls crying, girls crying on helicopters," Mayer previously told Ellen DeGeneres of the standout parts of the show. "If you get tears in flight on The Bachelor, that is prime stuff."